OnDemand April highlights
It's finally time - as of April 12, the blockbuster Spiderman - No Way Home will be available on Video OnDemand, with other great titles such as Sing 2 or the King's Man will also being added. This article gives you a brief glimpse into the variety of films we have on OnDemand.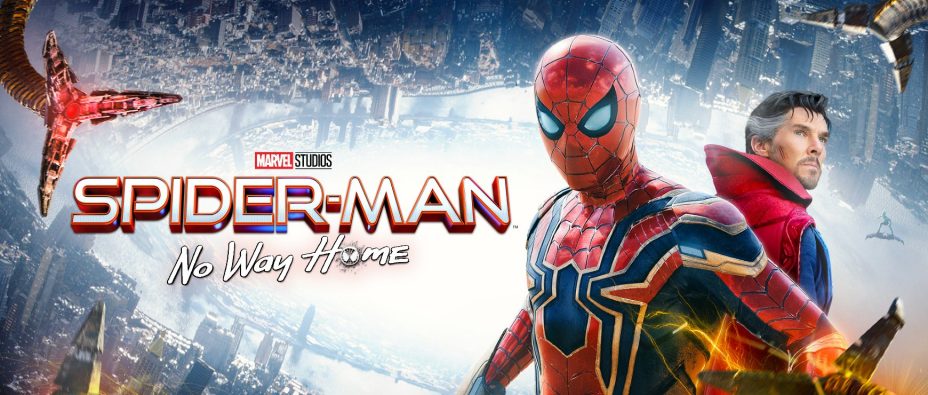 Spider-Man No Way Home
© 2021 Columbia Pictures Industries, Inc. and Marvel Characters, Inc. All Rights Reserved. | MARVEL and all related character names: © & ™ 2022 MARVEL
Duration: 148 minutes
Genres: Action, Adventure
R: Jon Watts
D: Tom Holland, Zendaya, Jacob Batalon
From 12.04.2022
For the first time in the cinematic history of Spider-Man, our friendly neighborhood hero's identity is revealed, bringing his Super Hero responsibilities into conflict with his normal life and putting those he cares about most at risk. When he enlists Doctor Strange's help to restore his secret, the spell tears a hole in their world, releasing the most powerful villains who've ever fought a Spider-Man in any universe. Now, Peter will have to overcome his greatest challenge yet, which will not only forever alter his own future but the future of the Multiverse.
Sing 2
© 2021 Universal Studios. All Rights Reserved
Duration: 110 minutes
Genre: Animation, Kids
R: Garth Jennings
D: Matthew McConaughey, Reese Witherspoon, Scarlett Johansson
From 07.04.2022
Buster has turned the New Moon Theater into a local hit, but Buster has his eyes on a bigger prize: Debuting a new show at the Crystal Tower Theater in glamorous Redshore City. But with no connections, Buster and his cast—including harried mother pig Rosita, rocker porcupine Ash, earnest gorilla Johnny, shy elephant Meena and, of course, porcine provocateur Gunter —have to sneak their way into the world-famous Crystal Entertainment offices, run by ruthless mogul wolf Jimmy Crystal. In a desperate attempt to get Mr. Crystal's attention, Gunter spontaneously pitches an outrageous idea that Buster quickly runs with, promising that their new show will star lion rock legend Clay Calloway. Problem is, Buster has never met Clay, an artist who shut himself away from the world more than a decade ago after the loss of his wife. Even worse, Buster has failed to realize that Mr. Crystal is an egocentric gangster who would rather drop somebody off the roof of a building than be lied to. As Gunter helps Buster dream up an out-of-this-world theatrical masterpiece, and the pressure (and sinister threats) from Mr. Crystal mount, Rosita's leading role in the show gets ripped away and handed to Mr. Crystal's spoiled daughter, Porsha, played by Grammy-nominated artist Halsey. Desperate to save the show, and his life, Buster embarks on a quest to find Clay and persuade him to return to the stage. What begins as a dream of big-time success becomes an emotional reminder of the power of music to heal even the most broken heart.
Licorice Pizza
© 2021 Metro-Goldwyn-Mayer Pictures Inc. All Rights Reserve
Duration:133 minutes
Genre: Romance, Drama
R: Paul Thomas Anderson
D: Alana Haim, Cooper Hoffmann, Bradley Cooper
From 14.04.2022
In California's San Fernando Valley in 1973, an unusual friendship develops between twenty-something Alana Kane (Alana Haim) and teenager Gary Valentine (Cooper Hoffman). But amidst the everyday hustle and bustle of odd jobs and acting careers, friends and politics, vinyl and Super 8, more intense feelings emerge over time. In LICORICE PIZZA, Paul Thomas Anderson not only tells the story of an extraordinary love and the upsetting and confusing time of growing up, but also takes the audience on an atmospheric journey back to the seventies - and into a life between bell-bottoms and the oil price crisis, New Hollywood and Motown.
The King's Man
© 2021 The Walt Disney Company
Duration:131 minutes
Genre: Action, Adventure
R: Matthew Vaughn
D: Ralph Fiennes, Harris Dickinson, Gemma Arterton
From 08.04.2022
Set during WWI, THE KING'S MAN tells the exhilarating origin story of Kingsman, the world's very first independent intelligence agency. As a collection of history's worst tyrants and criminal masterminds gather to plot a war to wipe out millions across the globe, one man must race against time to stop them.
The French Dispatch
© 2021 The Walt Disney Company
Duration:103 minutes
Genre: Drama, Comedy
R: Wes Anderson
D: Benicio del Toro, Frances McDormand, Jeffrey Wright
From 08.04.2022
Wes Anderson's THE FRENCH DISPATCH brings to life a collection of stories from the final issue of an American magazine published in a fictional 20th-century French city. It stars Benicio Del Toro, Adrien Brody, Tilda Swinton, Léa Seydoux, Frances McDormand, Timothée Chalamet, Lyna Khoudri, Jeffrey Wright, Bill Murray & Owen Wilson.