Explore the exclusive benefits of the oneplus Premium Sunrise Edition
With the Sunrise Edition of oneplus premium, included in your Sunrise UP TV XL plan,  you get the best premieres 24h before everyone else in Switzerland.

oneplus is the new Swiss streaming service from 3+, with more than 10,000 films, series, documentaries, exclusive oneplus originals like "Jung, wild, sexy – Refilled", "Reality Shore" and large in-house productions from 3+ such as "Der Bachelor", "Bauer, ledig, sucht,...» and «Die Höhle der Löwen Schweiz». With Sunrise you are always the first to see.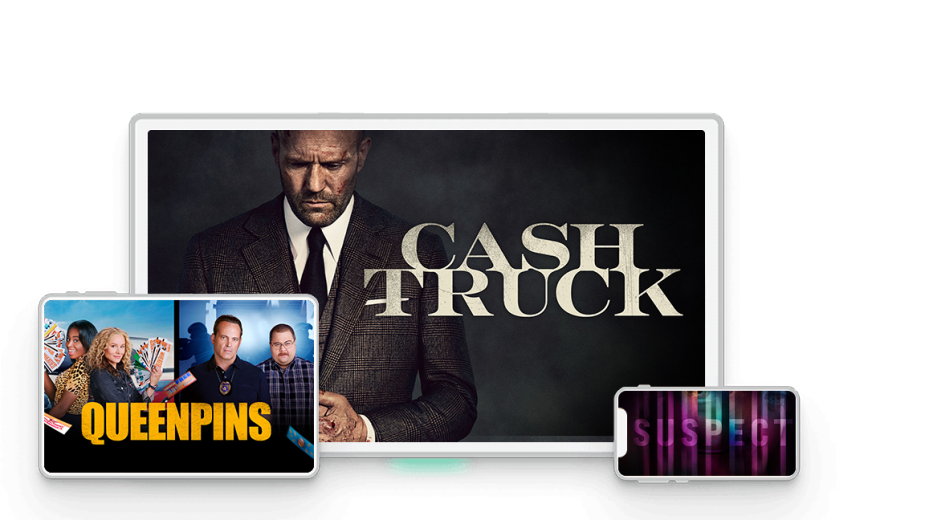 Other advantages of Sunrise Up TV XL incl. oneplus:
Price advantage
With Sunrise Up TV XL you are always getting the best entertainment for the most competitive price. Whether you choose Sunrise Up TV XL Netflix, MySports or Premium Plus, the Sunrise Edition of oneplus premium is always included. You can save up to 12,90 CHF per month."
Everything in one place
Sunrise TV as the hub for television, media libraries and apps such as oneplus. No hassle of switching devices."
Subscribe to Sunrise Up TV XL with oneplus Premium
With Sunrise Up TV L you already have the oneplus basic version included
With the free version, included in Up TV L subscription, you have access to one full season of one original series, one exclusive Movie of the month and the preview of the first episode of Swiss TV productions from 3+ and oneplus originals.
This might also interest you
Subscribing to oneplus is really easy. Log in to Sunrise and open your TV subscription. Select a TV subscription that includes oneplus. Then follow the instructions in the confirmation e-mail.
Open the oneplus app on your set-top box, click on REGISTER in the navigation menu on the left and follow the instructions.

CH Media's new streaming service launched in November 2021. «oneplus» offers Swiss «originals» – in-house productions by CH Media Entertainment –, first-rate Swiss-made feature films and international Hollywood blockbusters, series highlights, documentaries and a dedicated world of children's content. In addition to several thousand hours of pure streaming pleasure, the popular in-house productions by 3+ and TV24 are shown exclusively on «oneplus» even before they are broadcast on free TV.

Answers to the most frequently asked questions about oneplus can be found at help.oneplus.ch. Sunrise will be happy to help if you are unable to launch the app.

Yes, you can use it if you have a Sunrise TV Box.

The free version of oneplus is available free of charge on your TV box. To stream premium content from oneplus, you need a Sunrise TV subscription that includes oneplus Premium.

You also have the option to subscribe to oneplus premium as a standalone product via the app on your Sunrise TV box. Billing is carried out via Sunrise by default, but you can also transfer it to oneplus at any time.