We – have more, together.
Share and get more: that's Sunrise We. The first activated Sunrise We subscription is full price, every additional subscription is CHF 40.–/month.

No minimum contract duration, for life.
Sunrise benefits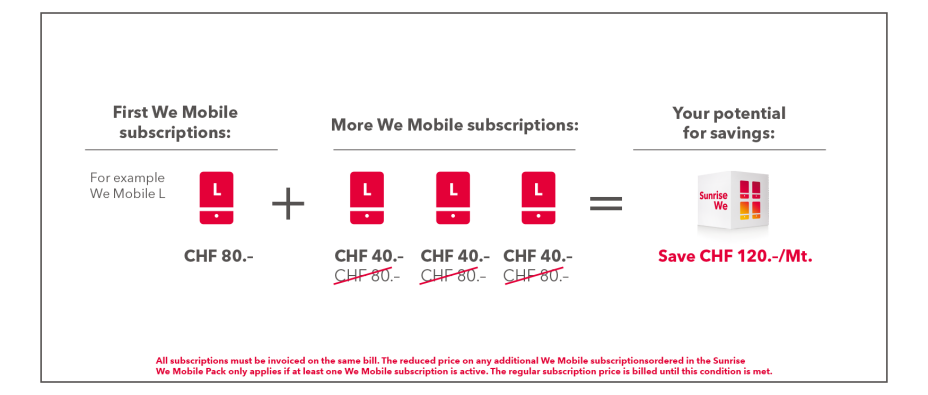 It pays to combine. Combine a We Mobile subscription with a We Home subscription to take advantage of the following Sunrise We Benefits:
Combined savings of up to CHF 25.–/month. 


Family Roaming: Unlimited calls with the whole family included, in Switzerland, Europe, the USA and Canada.

Additional information

Do you still have questions?