Sunrise We Benefit
Combining pays off.
That's the simple principle behind Sunrise We, our new all-inclusive offer for everyone.
Everyone? Sure: family, friends or flatmates - the more Sunrise subscriptions you have, the cheaper they are.
And forever.
Our We Benefits
Exclusively available to Sunrise customers with We Home and We Mobile  
Each additional mobile subscription for only CHF 40.-/month
Choose the We Mobile subscription that's right for you, and each additional subscription in the We Mobile Pack gets the same benefits at the reduced price of just CHF 40.-/mt - forever.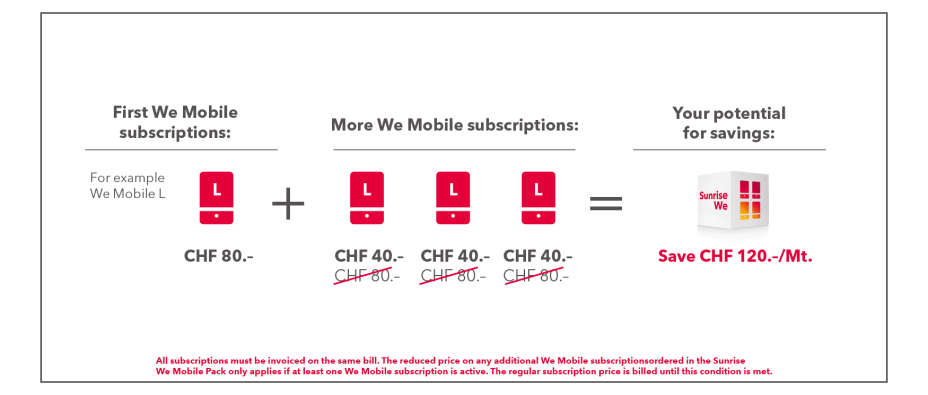 Become part of Sunrise We