Sunrise is set to deactivate 2G as of January 3, 2023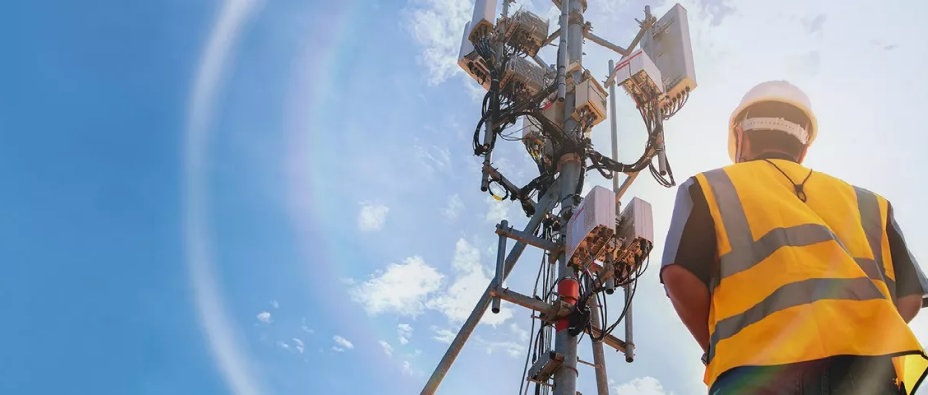 The 2nd generation mobile communications standard (2G: GSM, GPRS, EDGE, HSCSD), which is technologically outdated, is currently still in operation, but practically no longer used. Any devices that only support the 2G standard will no longer be able to use the Sunrise network as of January 3, 2023. The process of replacing old mobile communications standards with the new and more efficient generations forms part of the normal technological developments. Sunrise has long delayed the deactivation of 2G technology in order to give you the longest possible transition period. 
Customers will only be affected by this deactivation in individual cases.
What does this mean for you:
If you are still using a device/phone that only supports 2G technology, you will have to exchange it by January 3, 2023. If you are unsure whether your phone is affected, do not hesitate to visit a Sunrise Shop near you. We will also check your SIM card to ensure you can make full use of our services without any problems. 
Sunrise is already providing over 1,048 cities/towns with high-speed 5G (up to 2 Gbit/s) and over 96.7% of the population with basic 5G (up to 1 Gbit/s). The latest coverage map with a location and address search function as well as a list of locations is available on the Sunrise website. 
FAQs
The continuous growth of mobile Internet traffic combined with ever-increasing demands for higher data rates and decreasing latencies is the main reason why mobile operators are using modern mobile communications standards, such as 4G and 5G in particular. Compared to more modern technologies, 2G is characterized by relatively low spectral efficiency and uses more resources, such as bandwidth and electric power, per transmitted data unit. 

No, the 2G network will be switched off. 

2G is currently only supported by Sunrise. Sunrise has not yet deactivated 2G in the mobile network, particularly so as to offer a longer transition period for customers who only use 2G.

The normal 2G voice telephony service with the ability to establish or receive calls to other mobile or landline-based subscribers. Of course, the mobile voice telephony service will continue to be operated via 3G and 4G (VoLTE). However, 2G-only phones cannot make use of this.
Emergency call service: By dialing 112, you will be forwarded to a national emergency hotline in any country. Of course, the emergency call service will continue to operate via 3G and 4G (VoLTE). However, 2G-only phones cannot make use of this.
SMS: offers the option of sending alphanumeric short messages up to 160 characters. Of course, the SMS service will continue to operate via 3G and 4G (VoLTE). However, 2G-only phones cannot make use of this.
Line-mediated data transmission HSCSD: this service has never been supported by Sunrise
Package-mediated data transmission GPRS, EDGE, E-EDGE: data service with very low bit rates 

In order to continue using the Sunrise mobile service, you will need a newer phone that supports 3G, 4G or 5G. These can be purchased in any consumer electronics store, as well as at a

Sunrise Shop

. We recommend a minimum standard of 4G and higher.

Affected customers will have to switch their 2G devices to the 3G standard as a minimum. We recommend switching to 4G as soon as possible.

We recommend visiting one of our Sunrise Shops because we will have the right device for you, but we will also check your SIM cards. 

Older SIM cards may be worn out, the wrong size or only support old technology.

We will check this for you and can offer an immediate replacement.

This is why Prepaid credit will not expire. It's important that you start using a new device that supports a 3G network as a minimum. (We recommend switching directly to 4G.)

If you have any questions, we will be happy to assist you at one of our Sunrise Shops near you.

Yes, you can keep your phone number, and also your credit if you have a Prepaid card. Even if you switch your SIM card at a

Sunrise Shop

, you can keep everything.

There is no simple answer to this question because there are so many different mobile phones from different brands. If your phone is a Nokia, Ericsson, Siemens or Motorola model that is at least 13 years old, then it may well be affected. The best way to find out is to visit one of our

Sunrise Shops

.

All devices/phones that support 2G technology

New phones (smartphones) can be purchased online from digitec, MediaMarkt, mobilezone or other specialist retailers. We recommend that you visit one of the

more than 100 Sunrise Shops

. We will also check your SIM card and exchange it immediately if there is a problem.

You can contact us at any time, but we recommend visiting a

Sunrise Shop

. On the phone, it is more difficult for the employee to determine the device or assess the wear and tear of the SIM card.

We recommend switching to future-oriented technologies such as 4G and 5G. This will ensure you are up to date and well-prepared for the future.