Sunrise We Mobile L Young
Only CHF 35.-/m
for the first 24 months, then 70.-/m
Online only: Activation fee of CHF 55.– waived.
Offer valid for new orders of We Mobile L young.


Price for 24 months:

We Mobile L young CHF 35.- instead of 70.-

Minimum contract duration 24 months. 
Sunrise benefit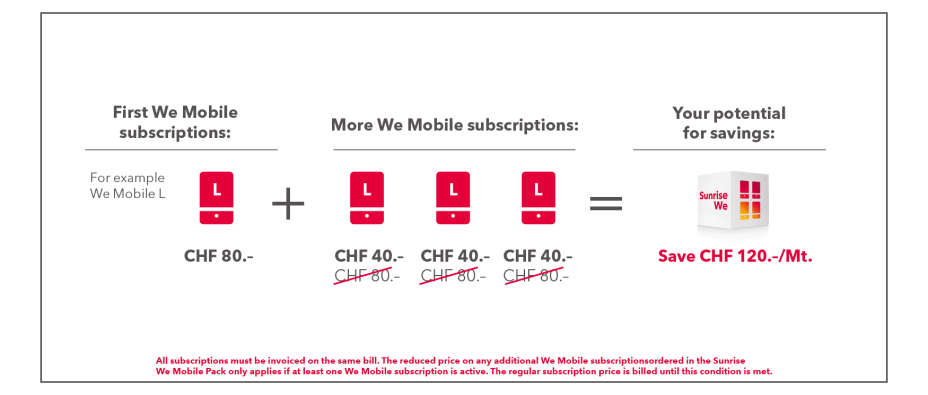 It pays to combine. Combine a We Mobile subscription with a We Home subscription to take advantage of the following Sunrise We Benefits:
Combined savings of up to CHF 25.–/month. 


Family Roaming: Unlimited calls with the whole family included, in Switzerland, Europe, the USA and Canada.

Additional information

Do you still have questions?