For everyone under 30 and those who want to stay forever young
Customers under 30 benefit additionally from even more attractive prices and exclusive benefits such as data roaming in Europe, 50% off the Half Fare Travelcard and WhatsApp Messaging and Snapchat included in Switzerland. 
And the best part is: After taking out the subscription, you will keep benefiting from the rates for young adults after you turn 30 as well.

Sunrise benefits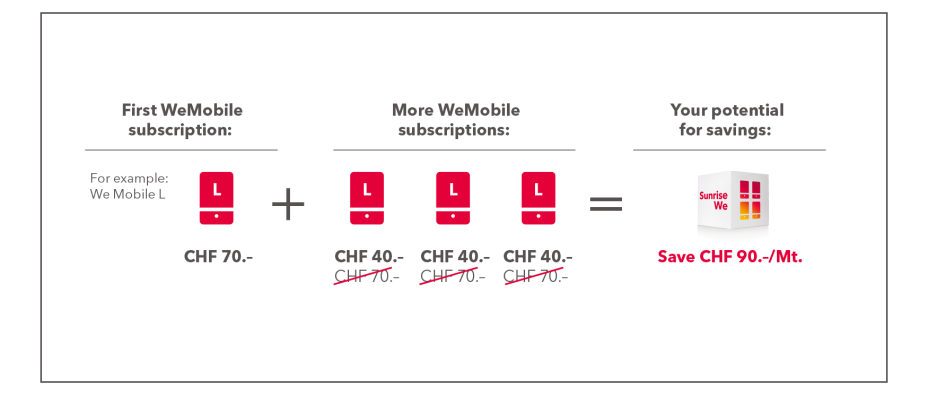 It pays to combine. Combine a We Mobile subscription with a We Home subscription to take advantage of the following Sunrise We Benefits:
Combined savings of up to CHF 25.–/month. 


Family Roaming: Unlimited calls with the whole family included, in Switzerland, Europe, the USA and Canada.

Additional information

Do you still have questions?