Augmented Reality
When the virtual world and reality unite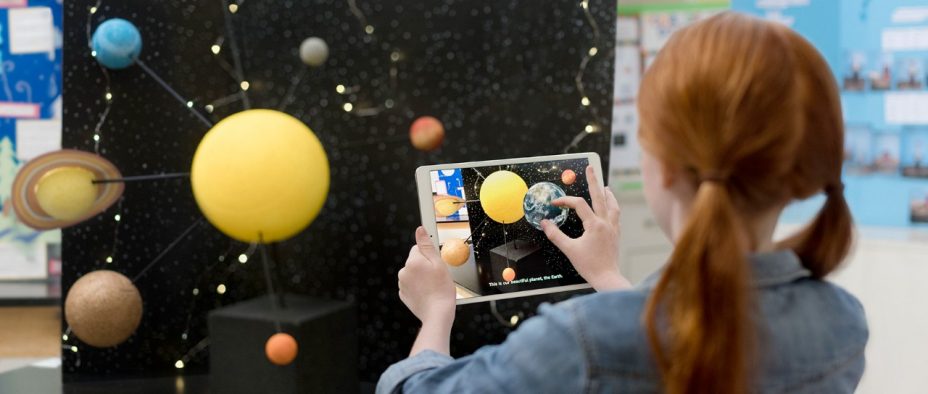 Since the release of iOS 11, all iPhones as from the model 6s support the Augmented Reality (AR) technology. With this, Apple is opening up new perspectives. AR enables us to access information in a completely new way.
Augmented Reality is incredibly useful for solving everyday problems: Exploring cities without looking at the map, trying out new furniture in your own home before buying it or gaming: There are almost no boundaries to the imagination and to the application scenarios using AR.
Much more than just a gag
In the meantime, AR apps offer support in very different fields, not only in entertainment, advertising and shopping. This technology has long since been used in education, tourism, trainings or industrial maintenance tasks. What users and developers appreciate: The viewer can intuitively access digital information in real time and within the context of his real environment.
The beautiful AR world of Apple
All current iPhones support the AR technology. That means that the camera delivers your real environment onto the display of your iPhone or iPad where by means of specific apps virtual objects or animations are overlaid. One off the best-known apps featuring AR technology is for example the Pokémon Go app. An example for a learning app is the «Sky Guide»: You intuitively learn which stars are in the sky above you. Just point the iPhone towards the sky and let the system automatically show constellations, planets, satellites and other events in the sky.
Apple's hard and software for the technology
Sensitive motion sensors and cameras
Perfect frame rate for AR applications
A powerful image signal processor and a tremendous processing power
Motion Tracking for fluid movements
From technology to the app
The ARKit, which is the in-house programming interface for creating AR apps, plays a crucial role for the Augmented Reality technology in Apple devices. It offers the developers the possibility of easily implementing high-quality AR experiences in their iOS app and to bring them to life.